Our design service will help you create a beautiful new sensory garden or add sensory layers to an existing one. Whether you have a residential care garden, school landscape, park or visitor attraction, we will tailor the design to best suit your particular needs. The more you want to be involved in shaping the ideas, the better.
Our design service typically involves the following:
Creating a design brief: This will include a detailed discussion with you and a review of your site. The design brief will be an illustrated written report and this can be useful for funding applications and for making a detailed project plan.
Draft proposals: We share our proposed designs with you, giving you the opportunity to comment and adjust details.
Final design: We deliver the final design in the form of drawings and written specifications.
Sensory trail design
A sensory trail shares a series of experiences along a route, often carrying themes of journey and discovery. A trail can be permanent, with features like sculptures, tactile posts and plants installed to provide ongoing interest. Alternatively, a trail can be flexible, made from signage and materials that can be easily moved with the seasons and from place to place.
Our design service will help you identify the best options for your site. It typically involves the following steps:
A site review will assess the trail to identify best approach to interpretation and other enhancements like seating and access improvements.
We share proposed themes and designs with you, giving you the opportunity to comment and adjust details.
We deliver final design details which can include animations such as trail markers, signage and activities.
A chance to show our take on sensory garden design at the Hampton Court garden festival
Our first-time show garden tested our sensory design ideas with thousands of people and to a positive response. Ideas ranged from vertical sensory panels, sensory pollinator plantings and restful sensory domes.
Creating a low-cost sensory design at Marina Court care home
This garden shows what can be achieved on a small budget when people have passion and commitment. This renovation of an uninspiring strip of turf into Blackberry Way, a series of mini sensory spaces including Orchard Grove, Bird Boulevard and Butterfly Beach.
Guidance on sensory design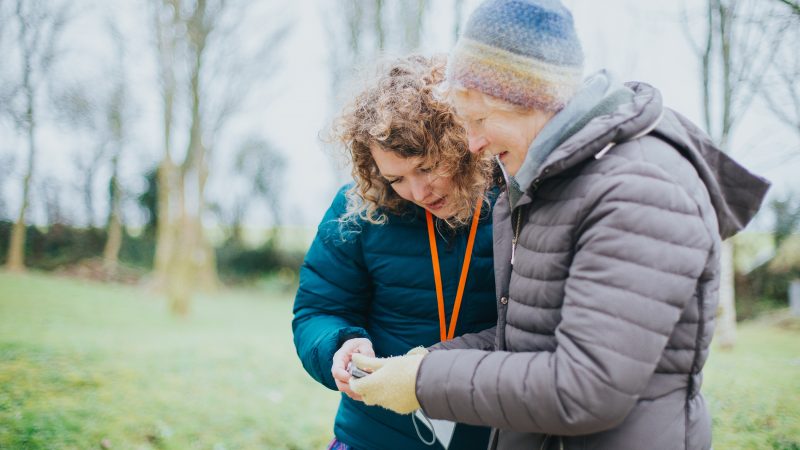 Sensory Trust's approach to inclusive design, what it means, why it matters and what it looks like in practice.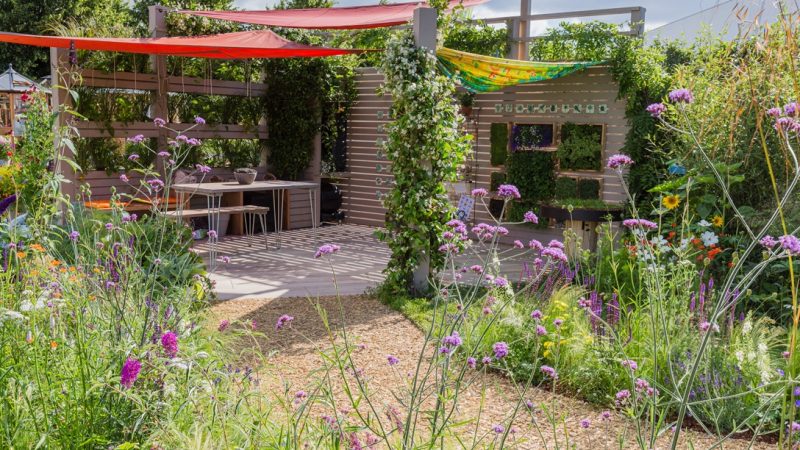 A guide to planning a sensory garden, from what you want the space to be, to how you will make it happen.
A practical guide to designing a sensory garden, from outline principles to design advice and ideas.