A small team with big ambitions
For over 25 years we have been cultivating an organisation that bridges disciplines, responds to emerging trends, and remains focused on action. We have a strong reputation among funders, providers and beneficiaries for our positive, creative approach to creating meaningful and lasting connections between people and the environment.
Our work takes us to health and care environments, parks, schools, natural heritage and visitor destinations. We work strategically with the health, care and education sectors, and with communities to change the way places are designed and bringing nature-based experiences into the lives of people who need them most.

Our mission is the enhancement of health and well-being through sensory experiences and meaningful connections with nature. We believe everyone should have equal access to outdoor spaces as well as emotional and intellectual access to nature experiences. Inclusion and accessibility are at the heart of all our work.

As a national charity we run funded projects and deliver consultancy and training. We take a grass roots approach through community projects, product design, consultancy, training and publishing free guidance and resources. On any given day we could be facilitating a dementia friendly walking group, supporting families to enjoy a woodland trail, advising on inclusive sign design, reviewing design drawings, or conducting an access audit.

We believe that we all possess a deep innate desire to connect and form relationships with nature and the natural world. In turn this provides us with feelings of mental well-being and restoration, and grounding from understanding our place in the world. We also believe that the most meaningful connections are made by experiencing nature on a sensory level, not just with our eyes through a window but by smelling the rain, touching the grass, tasting the air and hearing the birds.
In a world where people are increasingly disconnected from nature, especially people who face social and health challenges, we see this work as imperative.
Shaping our future
When we plan at the Sensory Trust, we think as much about the future we are trying to build, as the social problems we are trying to repair now.
We live in times of unprecedented social challenges, living with the fallout of a global pandemic and cost of living crisis. Isolation, loneliness, mental health issues and anxiety are widespread. They impact especially hard on our beneficiaries.
We believe in the power of nature and the outdoors in helping people find coping skills, gain health and wellbeing gains, and be reminded of the resilience and beauty of the living world. This threads through all the work we do with young and older people.
We also believe these provide important clues for how the future could look.
Our current priorities
We are keen to focus our energy on areas where we see the greatest need and potential to deliver health and wellbeing benefits.
We are currently using nature and the outdoors to:
Enhance the well-being of people living with dementia, their families and carers.
Support the development, learning and wellbeing of children with additional needs, and their families.
Provide inclusive opportunities for people to take climate action and engage in biodiversity repair.
Key themes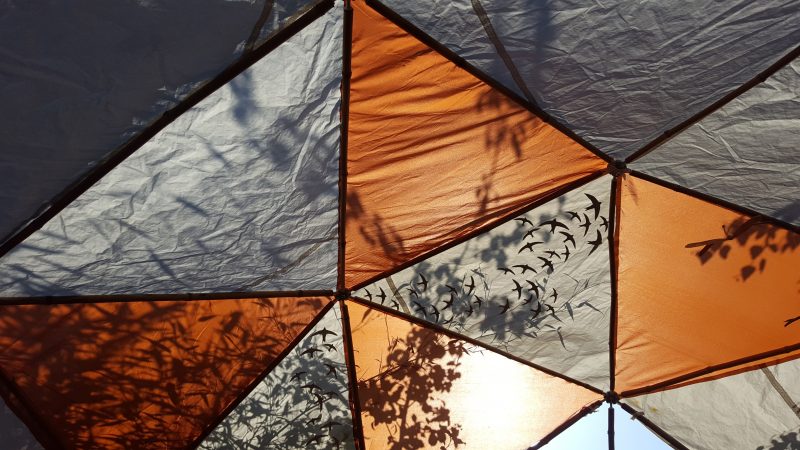 Our work focuses on the benefits of taking a multisensory approach to connecting people to nature and the outdoors.