Sustainable design relies on balancing three interdependent aspects - environmental, economic and social. The focus tends to fall on environmental and economic factors to the exclusion of social factors. This means that while designs may fulfil aspects like energy economy, they often fail to respond carefully enough to how they will be used. The result is often costly retrofits and unnecessary compromises in comfort and usability.
The social sustainability toolkit helps ensure that new developments are fit for purpose by helping designers and developers integrate the social aspects in all stages of planning, design and build.
The toolkit was developed by Sensory Trust and Eden Project and piloted in South West UK on a series of capital build projects supported by European funding. It has been positively received as a support tool for designers and developers.
The social aspects of design
Good attention to social design creates places that are attractive and comfortable, easy to use and understand by the full range of users. When this doesn't happen, we see common problems arise, for example:
Failure to create an inclusive design limits usability, reduces user satisfaction and often requires adaptations to the original design.
Need for retrofits. The use of extra materials and additional cost compromises the environmental and economic sustainability. The adaptations also detract from the overall look and feel.
Failure to acknowledge the importance of details, such as acoustic and thermal design. This creates spaces that are uncomfortable at best, unusable at worst.
Critical elements of social design
Through developing the toolkit, we have identified critical ingredients for integrating social sustainability criteria:
Close working between client, designers, construction and maintenance teams throughout all stages of planning, design and build.
Practical training sessions with all teams to raise understanding and increase buy-in.
Close liaison between architect and landscape architect to create best options for transitions between indoor and outdoor spaces.
Good attention to acoustic design throughout working and social spaces.
Attention to detail in fixtures and fittings.
Integration of accessibility into the overall design to create a better environment for everyone.
The toolkit ensures designs are inclusive
The toolkit focuses on inclusive design as the core element of ensuring a building serves the full range of users and uses. It integrates inclusive design in all stages of the design and construction process, from initial plans through to completion and use. Working through it will help fulfil statutory obligations and ensure a high quality, fully accessible facility.
The toolkit uses tools that dovetail with existing planning and design processes, for example as part of applications for planning and building control approval. It also includes a crib list to show key issues along with a means of recording decisions throughout the whole sequence from initial concept to completion and handover.
Sensory Trust and Eden Project were commissioned to develop a social sustainability toolkit. The aim was to integrate social sustainability aspects in all stages of the planning, design, construction and handover of a new building development. It was to be a practical guide for built environment professionals and all those involved in the commissioning, planning, design, construction and evaluation of capital build projects throughout south west UK. It would be used by SWRDA as a requirement for European-funded capital build programmes in Cornwall.
The toolkit in action
The toolkit was used to guide the design and build of an education centre, the Core, at the Eden Project in Cornwall. It was also used with new innovation centres in Cornwall and campus buildings at the University College Falmouth. The Sensory Trust also developed the Access Chain, a tool that addresses accessibility from the user's perspective and follows the sequence of steps involved in making a visit and use of the building or site a success – from arriving, through the experience in a place, to leaving.
Using the toolkit as a training tool
The toolkit has been enthusiastically received as a framework for training designers, planners and construction teams. The training shows how the toolkit can be used at different stages of the design and build process, and how it helps. Discussion aids like our Numbers Game help give practical context.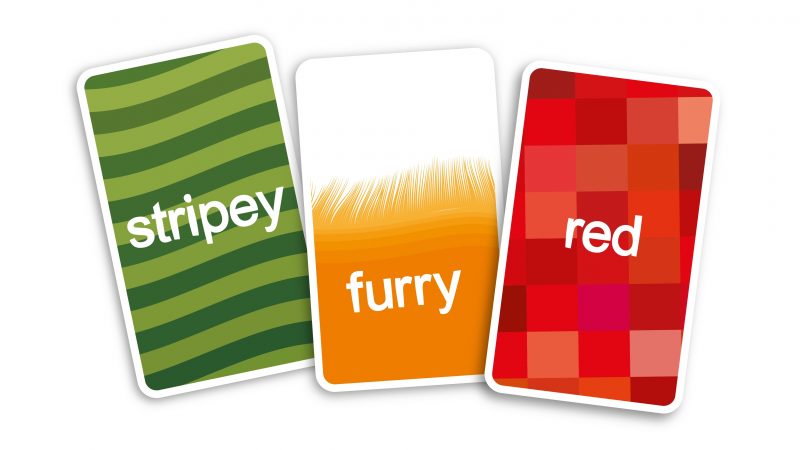 Our inclusive information and graphic design service creates beautiful and accessible materials, from visitor information to sensory resources and games.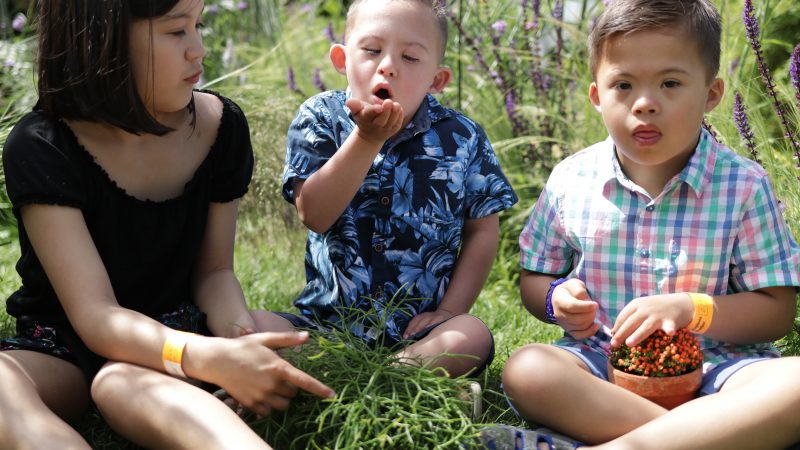 Sensory Trust projects apply our approaches on the ground and provide ideas and techniques to share.
Sensory Trust delivers training to help develop skills in accessibility and sensory design. We can tailor our training to best suit your needs.